Founded by Yogacharya Abhishek Bharti, on 15th August 2015 in Dhanbad, Jharkhand, Arogya Yogshala has transformed the lives of thousands of people from all around the world. Arogya Yogshala was established with one intention, to assist in the healing and transformation of humanity through yogic and meditational sciences. We are a registered Yoga School with Yoga Alliance USA and Applied Yoga Training Center under Yoga Certification Board Accredited by Ministry of AYUSH under Government of India.
Are You Interested in Yoga ?
GET BETTER RESULTS BY UPGRADING TODAY!​
Online Yoga Classes
We offer online practices that allow you to nourish body and mind as you build strength.
YTTC Training
This is precisely what we offer in our 200 hour yoga teacher training course in many parts of India.
Book A Yoga Retreat
The aim of our Yoga Retreats is to provide a glimpse of yoga in a short time.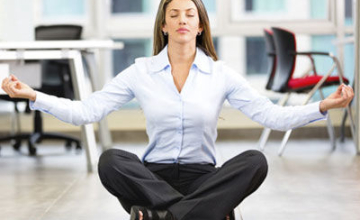 Corporate Yoga
In today's era of globalization, corporate employees deal with work related stress and issues
Yoga for Pregnancy
Expecting? Wow! Motherhood is a very beautiful journey. It is full of emotions. You can be excited,
Yoga in Our Studio
Join the new sessions from our studios near you in Delhi, Bihar, UP, Uttarakhand, Rajasthan, Gujarat etc.
Our Customer Satisfaction
We are certified with
International Yoga Alliance
Our Latest from yoga teacher training
Our extensive pre & post natal training
If you are looking for Yoga for Pregnancy in Delhi Ncr, then you are on the right place because we provide yoga classes for pregnancy in Delhi NCR. So you are expecting? That's great! You might be happy & excited but at the same time scared too. Nothing can better explain the awesome feeling of having a life inside you which is growing. There are chances that you might experience different mood swings due to the hormonal changes.

This is the time when you need pregnancy yoga classes. You can easily start attending the prenatal classes in your pregnancy time as early as you want. But if you are not feeling well, it is better to wait for joining yoga classes.