Yoga in itself is very complex, how much you need to bend YOURSELF at right time, with the right BREATHING PATTERN helps you achieve things, and making sure that you are doing it correctly for that television channel or a web videos I am not recommended our teacher who have gone through rigorous training are expert in guiding you and what method to follow.
For you and According to you
Whenever you give a call to our team you can give your proper reason why do you need a instructor and your BUDGET you will deal for home yoga instructor, will contact you as much as possible.
Test our Teachers for Free
If you still have doubt that you will not be able to do yoga or will not have any BENEFIT we challenge you to have our class which will not cost you anything but a better hour with. our teacher for your HEALTH, MIND and SOUL, give us.
Nothing is costlier than your health if you are a business man or woman a person who plays key role in big organisation, a person who holds important position in their houses, you need to RELAX YOURSELF and join us we guarantee you within few weeks we can increase YOUR PRODUCTIVITY and help you grow and make you realise who are and bring out the best in you.

All the services we have provided till date have provided some kind of BENEFIT so GET YOURSELF TO SHAPE or get your life together with us get your demo today come and join us for your BETTER TOMORROW.
(Get your personal trainer at home)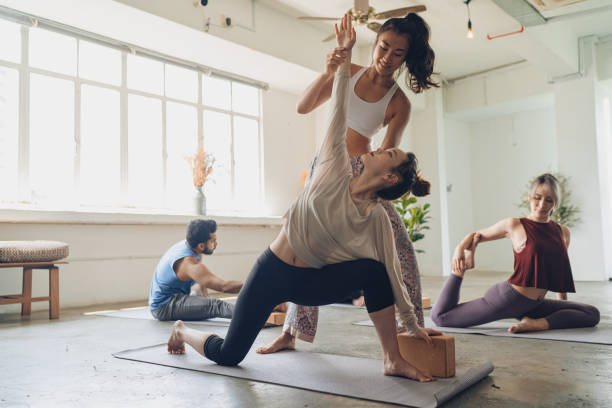 We at Arogya yogshala believes in giving AUTHENTIC KNOWLEDGE OF YOGA, what are Yogi's used to believe and what they actually said and the method which were used by them it was in accent India where everyone used to have their Guru, and we also believe the same to guide through your life we all need Guru and PERSONALISE ATTENTION AT HOME, that's why yoga class at home where you can get personal attention of our teachers.

Our yoga teacher at home will give there 100% ATTENTION TO YOU and when you get personal yoga trainer from Arogya yogshala you get MULTIPLE BENEFITS like there is different yoga teacher for different AGE GROUP Arogya yogshala provide yoga personal trainer at home FOR OLD AGE PEOPLE.
Following our services provided by Arogya YogShala.
Run and Managed by: YOGACHARYA ABHISHEK BHARTI GOPAL