YOGA TEACHER TRAINING COURSES With 200 HOURS
As the world faces the health crisis of COVID-19, traveling to India and other country has stopped for the benefit of all. In these tumultuous and hard times, it is even more necessary now, to stay focused on our growth and development.
At Arogya Yogshala, we enable you to become a certified yoga teacher right from the comfort of your own space with the 200 hour online yoga teacher training course. With our online ttc course, you'll be able to turn yourself into a complete yoga practitioner by learning under the guidance of our highly experienced teachers.
Our online yoga teacher training course will give you an in-depth and enlightening training to enable you to teach yoga in person as well as online.
The top benefits I will get from this:
ONLINE YTTC COURSE CURRICULUM SCHEDULE & TIMING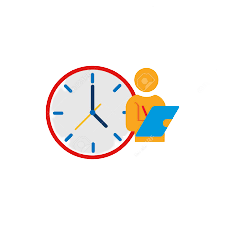 Our expert yoga masters will conduct our yttc online course, and all classes will be held live on zoom.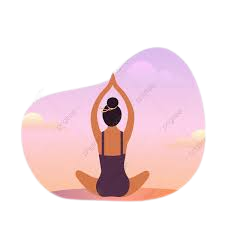 Group yoga classes membership
The top Free bonuses I will get from this:
Pranayamas and breathing techniques
Shatkarmas (yogic cleansing techniques )
Cardiorespiratory and strength training
Nutrition and diet planning
What problem will this course solve?
Our 200 hour online YTTC is designed to introduce you to the ancient world of yoga and take you deep into it. Doing a yoga teacher training course is a life-changing and transformational experience. It changes you from the inside out.
The online ttc is a perfect mixed bag of asanas, pranayama, meditation, adjustment & alignment techniques, anatomy, philosophy, Shatkarmas and more that will help you delve deep into the yogic world and develop a solid understanding. Our dedicated and highly experienced instructors will guide you in live online sessions and impart the sacred knowledge of yoga to you
We will be with you from the beginning till the end and every step of the way and guide you in this transformational journey of becoming a certified yoga teacher..
Arogya Yogshala has been into existence for the last 7 years now and proudly boasts of a clientele of well over 5000 people from all over the globe, who have gained great long term benefits in terms of physical and mental health.
Moreover Arogya Yogshala is a Registered Yoga School under YOGA ALLIANCE USA, Ministry of Health (Ayush Mantralaya), Govt. of India, and have rendered more than 700 successful yoga trainers who have changed their lives through both learning and training many clients in and out of the country.
CAN YOU HEAR THE CALLING OF YOUR SOUL
In our 200-hour online yoga teacher training, our exceptional and highly qualified yoga masters will be devoted to imparting the divine knowledge of yoga in the best way possible. Even though ttc online courses are virtual and not in person, you wouldn't feel as though you are missing out on something.
Our teachers will guide you, correct you when necessary in your postures and alignments, and they will make sure that you receive what you need to become an exceptional yoga teacher.
The world needs you and your brilliant heart, now more than ever. The world needs your passion and love for yoga, now more than ever. Can you hear the world calling out to you? Can you heal your soul calling out to you?
Frequently asked Questions
More than 5000+ students have called it the
best way to learn Yoga